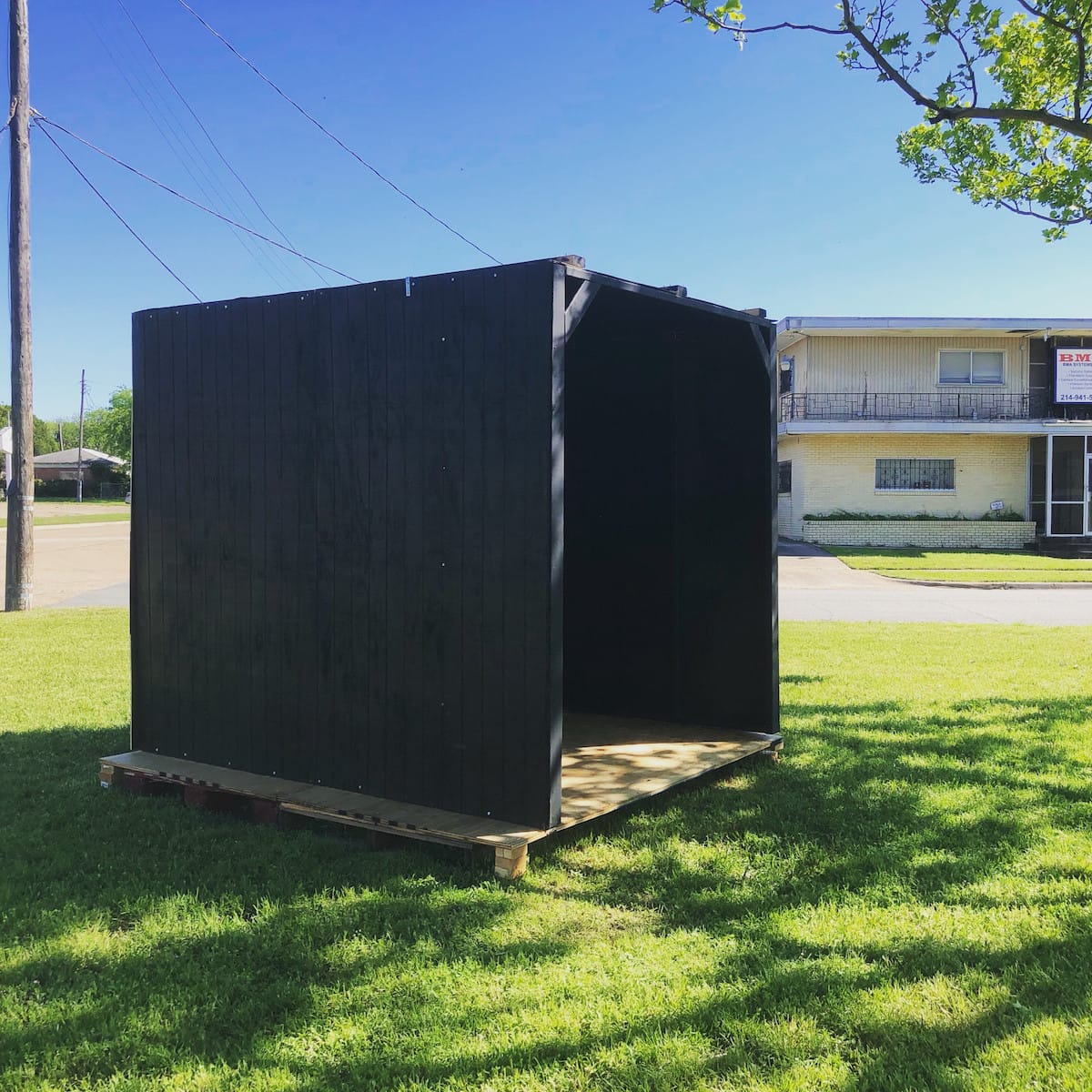 Black Box II by Kiara Walls - Box Raising
Saturday, March 23 2019, 10:00am
at Sunset Art Studios
RSVP
Walls recently completed a residency with L.A Summer Residency at Otis College of Art and Design. While there she began her project, The Black Box Experience, which introduces the black narrative in privileged spaces through embodying the subconscious through a large scale black box containing video installations.
For her Sunset residency, Walls will bring this project to Texas audiences through Black Box II, a recreation of the original black box in the outdoor space of the studio. Members of the public are invited to view and respond to the original Black Box interviews, which will be projected into the Black Box and on view for the public at the end of her residency.
What would reparations look like today?
March 23, 2019
10am - 2pm
The first public viewing of the original Black Box Experience interviews. Visitors are invited to watch and then respond with their own thoughts on what reparations would look like if they happened today. During this time Walls will lead a box raising with the community to erect the walls of the future Black Box II.
About the artist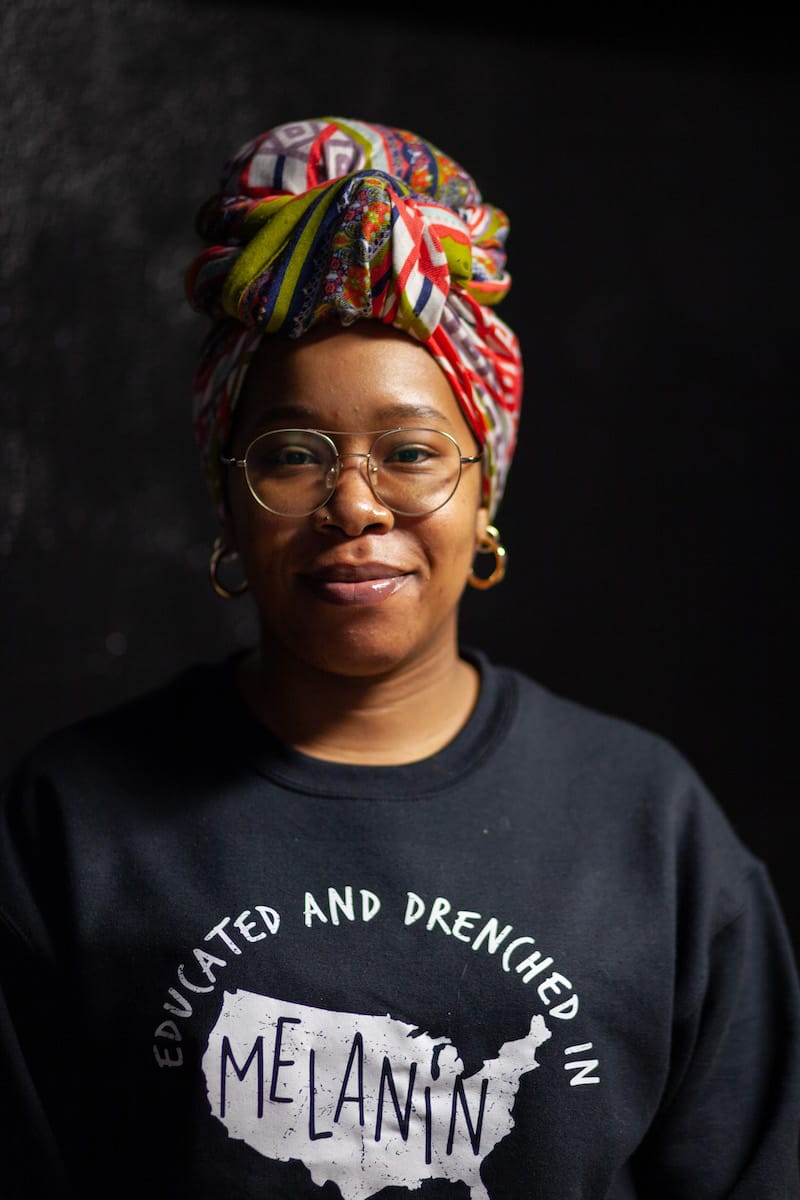 Kiara is a visual artist, originally from LA, now living in Dallas, Texas. Her work is centered around the need and demand for reparations to repair injuries inflicted on the African American community through drawings, sculptures, and video installations.
More about Kiara Walls