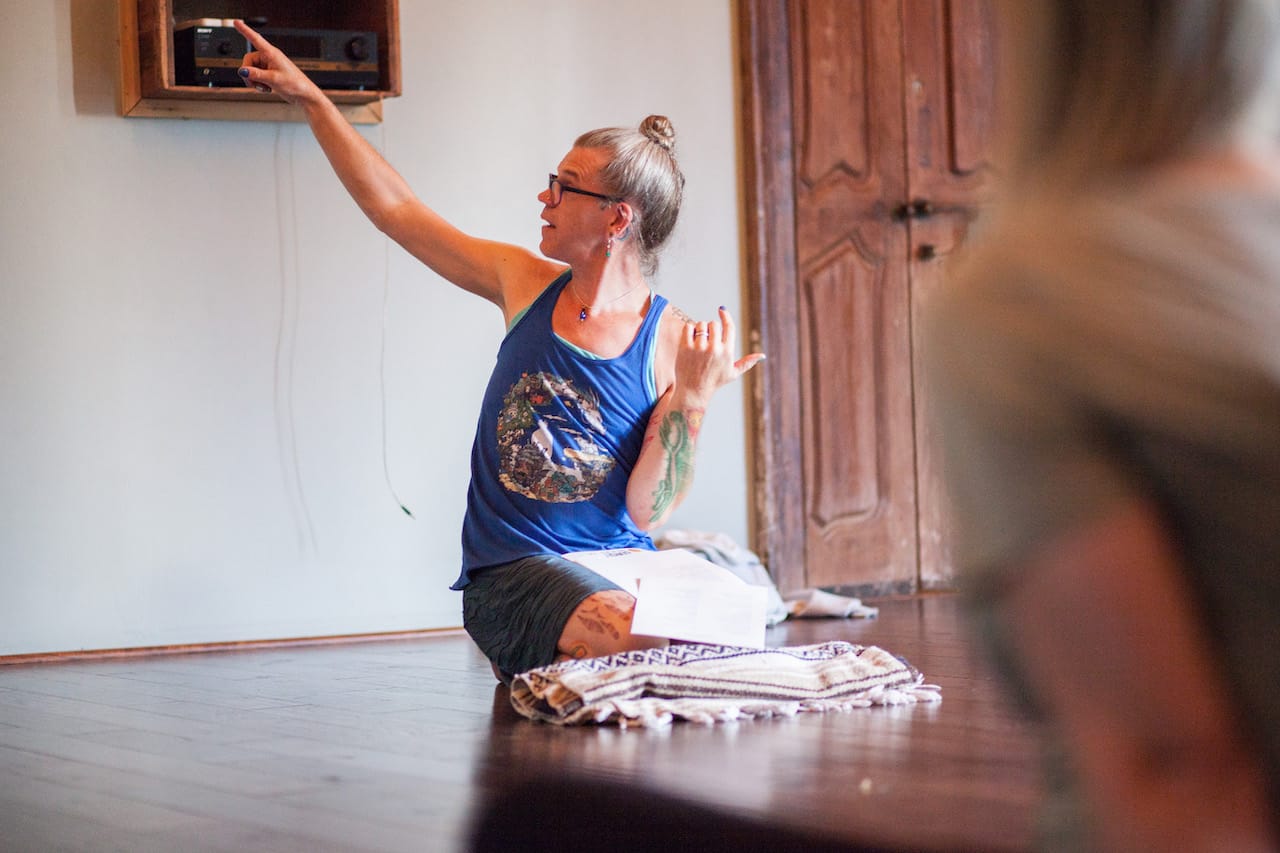 Expression Through Embodiment: Somatics and Art by River Jackson-Paton
Thursday, August 10 2017, 7:00pm
at Sync Yoga and Wellbeing
RSVP
an evening somatics class with carla weaver and mini pop-up art show with river jackson-paton
sliding scale donation $10-20 suggested
~ when the self is able to create conscious movement we experience embodiment ~
join resident artist river jackson-paton and somatics instructor carla weaver for an evening of movement, expression, and embodiment.
in 2009 river had a traumatic brain injury, with moderate to severe symptoms. they found therapeutic yoga and mindfulness practices as part of the post-injury healing process. in 2011 river began somatics practices with carla embarking on a deep process of transformation. in 2013 river came out as a non-binary trans* person, and in 2014 river began to describe themselves as an artist.
embodiment practices are essential to river's art making and everyday life. these take different forms at different times, but ultimately are geared to a deeper awareness of the body: how they move, what effects their body, what training and experience shapes the way they are in the world, why they feel what they feel, how different movements are created and so on. indeed, river wouldn't be an artist or even be river if not for these practices.
in the body-mind centering® teachings carla offers, we are frequently instructed to remember movement patterns that are deep in our body from fetal to early childhood. this remembering then offers us practices to repattern the way in which we are in our bodies and experience movement. the outcomes are alternative and transformative responses to old experiences in our bodies. the boundless possibilities of response are a wellspring for creative expression.
~ remembering…repatterning…response ~
About the artist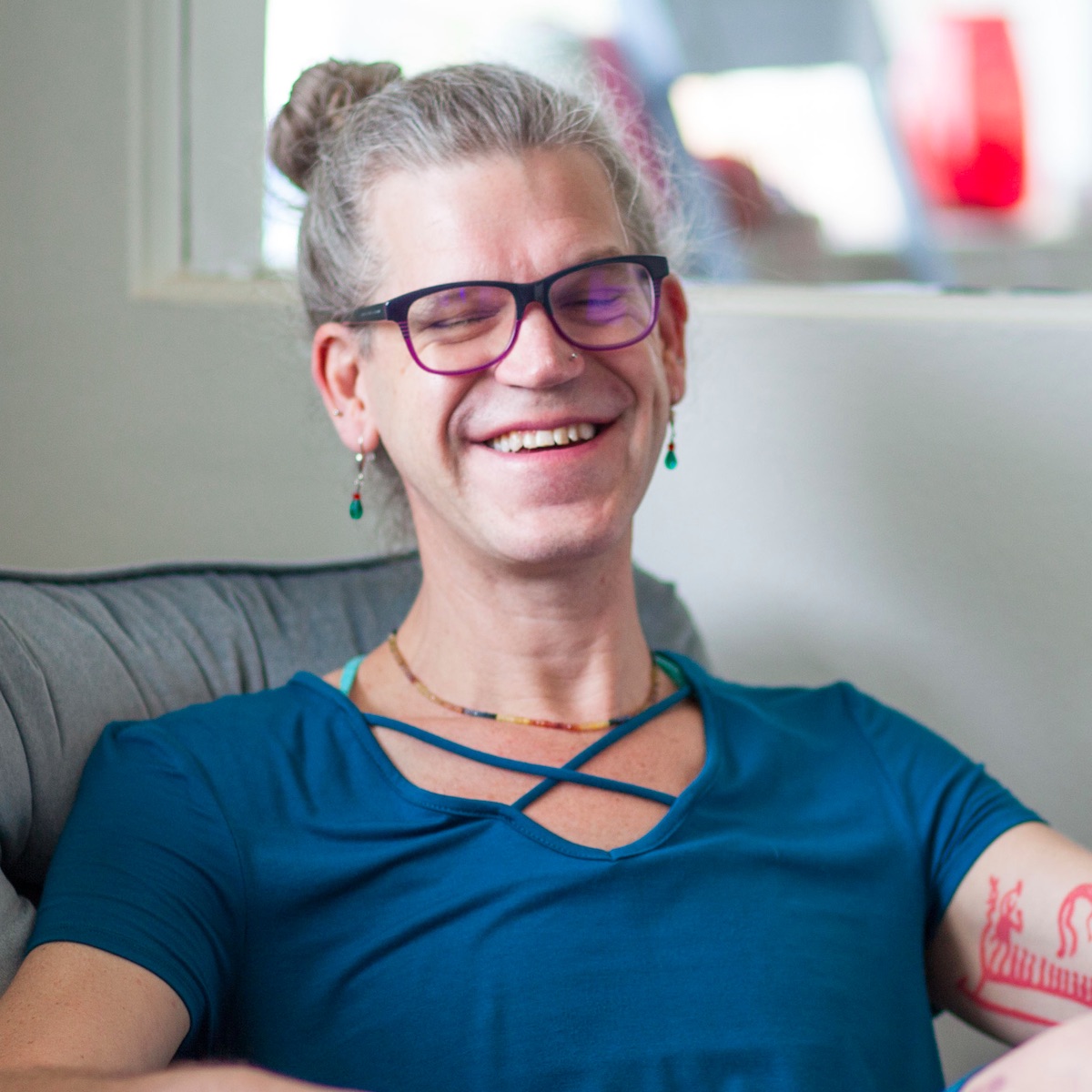 River Jackson-Paton uses the pronoun 'they' both as a non-binary trans* person and as an artist and coach in private practice who prioritizes a multi-dimensional approach to identity. They practice embodied techniques in art and education creating multi-media expressions (collage, found object assemblages, performance, photography, poetry and somatics) that seeks to integrate nature, culture and self-identity.
More about River Jackson-Paton